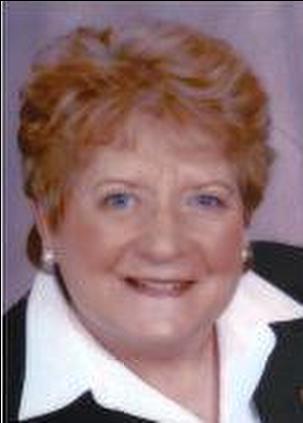 Margaret (Maggie) Heiman is a Real Estate Broker who also holds an Honours Certificate in Condominium Management and Administration.
Margaret's real estate career began thirty years ago selling homes in Forest Hill Village, The Annex, Cabbagetown, Riverdale and many parts of North York and the Bayview Areas.  She quickly gained the expertise required to sell homes in soft markets as well as the current fast-paced cycle we have been experiencing.  

Her market includes single family homes, condominiums, multi-unit income properties, stores, Bed and Breakfasts, farms and country properties.  Margaret's clients, like her friends, are from all walks of life.  She is well known for her attention to detail, and her quiet ability to listen and direct her clients with care and honesty.
Margaret also studied for her Real Estate Broker's License which she felt would be an asset if she ever wanted to go into business for herself.  
 
Some of the courses she took were:
 
Principles of Appraisal

Real Estate Investment Analysis

Principles of Mortgage Financing

Principles of Property Management

When Margaret bought her home at Royal York and Bloor, she decided to become an Independent Contractor and is thrilled to announce she has recently joined Royal LePage Real Estate Services Ltd. which is the largest real estate brokerage in Canada.  It boasts 15 State-of-the-art offices in Toronto, Mississauga and Oakville specializing in local neighbourhoods and diverse property types.  This company, firmly a leader in every aspect of the industry, is now celebrating 100 years of service excellence.

Recently, in an effort to gain a better understanding of the condominium market for her clients, Margaret attended Humber and Mohawk Colleges to receive her Diploma in Condominium Management and Administration.

Her subjects included:
 
Condominium Law

Financial Management 

Physical Management

Administration

Human Relations

As a result Margaret gained valuable "insider" information on issues like building construction, how to judge the reputation of a Management Company and the necessity of reserve funds.  These courses have proved to be priceless when analyzing the condominium market and assisting clients to make correct buying decisions.

While serving her clients, Margaret saw a need to help her clients when they were at a crossroad and their objective was no longer to buy bigger, but decide what was the best way to plan for today and tomorrow, i.e., to rightsize.   She made an independent study of the special needs for that stage of life, how to fulfill that step and how to best carry out a plan.  

Margaret also organizes and speaks at "Downsizing Seminars" with various hand-picked presenters.  These seminars are always well attended and contain fabulous information for sellers on how to make the transition and "right-size their lifestyle".

Margaret's clients feel comfortable with her no pressure consultation process that focuses their situation and needs, which setting up strategies that best suit their goals.

Margaret is a member of the Toronto Real Estate Board, a member of the Real Estate Council of Ontario and a member of the Canadian Real Estate Association.

Some of Margaret's interests include membership in the following clubs:

Kingsway/Islington Probus Club                                  

Trent Severn Antique and Classic Boat Club          

The Golden Eagles Golf Club

Margaret always welcomes new clients and can be reached by calling her office,    
         
Royal LePage Real Estate Services Ltd., Brokerage    416-762-8255
          
E-mail:  the downsizingteam@look.ca
         
Mobile:  416-606-9401